Attic Inspections
Attic Inspections are not a desirable task, especially during a hot Mobile Alabama summer. However, an attic inspection can reveal a lot of hidden problems within a home. By inspecting a home's attic we can view the framework of the roof, check out the attic ventilation to ensure that it is functioning properly and removing the trapped heat and humidity. Excess heat and humidity can lead to a build up of mold which can lead to wood rot and sickness.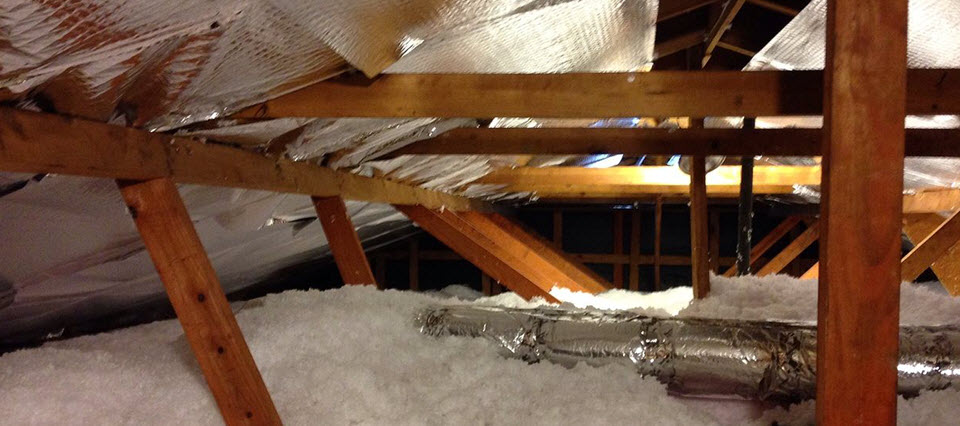 Insulation Issues
While inspecting a home's attic we can also inspect the condition of the insulation. Many older homes have deteriorating insulation which is no longer being effective. This leads to improper heating and cooling of the home. If your older home is hard to heat or cool it could be because the insulation in the attic is not providing a barrier and is allowing your heated air or cooled air to be escaping through the roof.
Rodents & Insects Issues
We also find a number of rodent nests and insects using the insulation for bedding. This can lead to damage to electrical wiring and even ceiling stains (from urine and feces). It is vital for your home's health that your insulation be updated every few years. This means to remove the old insulation and replace it with new insulation.
Water Leaks & Rotten Wood Issues
During an attic inspection we will looking at the underlying structure of the roof and checking for signs of leaks or rotten wood. Many times a small leak may be undetected for a number of years and the wood can literally dissolve from the excess moisture. Without a thorough inspection of your attic this issue may not be found and can lead the home owner into a financial nightmare of having to replace the home's roof.
Electrical Wiring Issues
Lastly, one of the most critical aspects of an attic inspection is that of inspecting the wiring. We will evaluate the condition of the wiring to ensure it is properly coated (no naked wires). Rodents are known to eat away the covering of the wires leading to exposed wires and a MAJOR fire hazard. We have also seen signs of amateur electricians connecting to a junction box improperly (they needed an extra outlet of ceiling fan). Many times this leads to us finding wires joined together with electrical tape and no wire nuts. Please hire a licensed electrician to do this type of work for you and don't put your family's well-being at stake.
Contact us today 251-776-2788 to set up an appointment or
click here to request an estimate.