Electrical Inspection
Electrical inspection is a critical component to any home inspection. This inspection usually uncovers some amateur electrician issues like adding new ceiling fans, lights, or electrical outlets. Many times the electrical wiring is just tied into an existing junction box. We see a lot of black electrical tape used in lieu of wire nuts. It is not uncommon to see a junction box in danger of being overloaded, leading to a major fire hazard.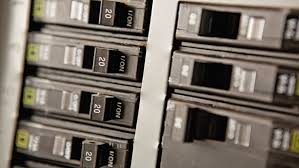 We inspect all aspects of home's electrical system from the wiring, electrical outlets, switch covers, ceiling fans, the presence (or absence of GFCI) switches in the kitchen, bathroom, and laundry, and also ensuring proper installation, location and operation of the home's water heater (including on-demand hot water heaters). We test all switches to make sure if all of the outlets are operational.
A thorough inspection of the home's electrical panel is completed. This is to ensure proper wiring, grounding, and the use of the correct types of breakers are being used. If we find a problem, we will recommend a solution and a picture of the concerned area will be listed in the home inspection report.
Contact us today 251-776-2788 to set up an appointment or
click here to request an estimate.