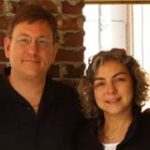 Gregory MacDonald
reviewed
N-Spec LLC
I contacted Kevin to do my home inspection on the house that I am buying. He was able to work around my busy work schedule, arrived at the property at the time he said he would be there and began the inspection without delay. Kevin did a thorough inspection of the property, taking pictures of any problem areas and noted them in his thorough report. Kevin emailed me my completed report the same day as my inspection and by request also emailed my agent a copy of the report.
Kevin is fully certified and licensed in Mobile as an inspector, Kevin is also a retired Veteran of the Coast Guard and conducts himself with the same high standards as one would expect from a military member.
I would not have any problem using Kevin and N-Spec for any home that I would purchase, and I would recommend N-Spec to my friends and family too.